From Social Networks to the perfumery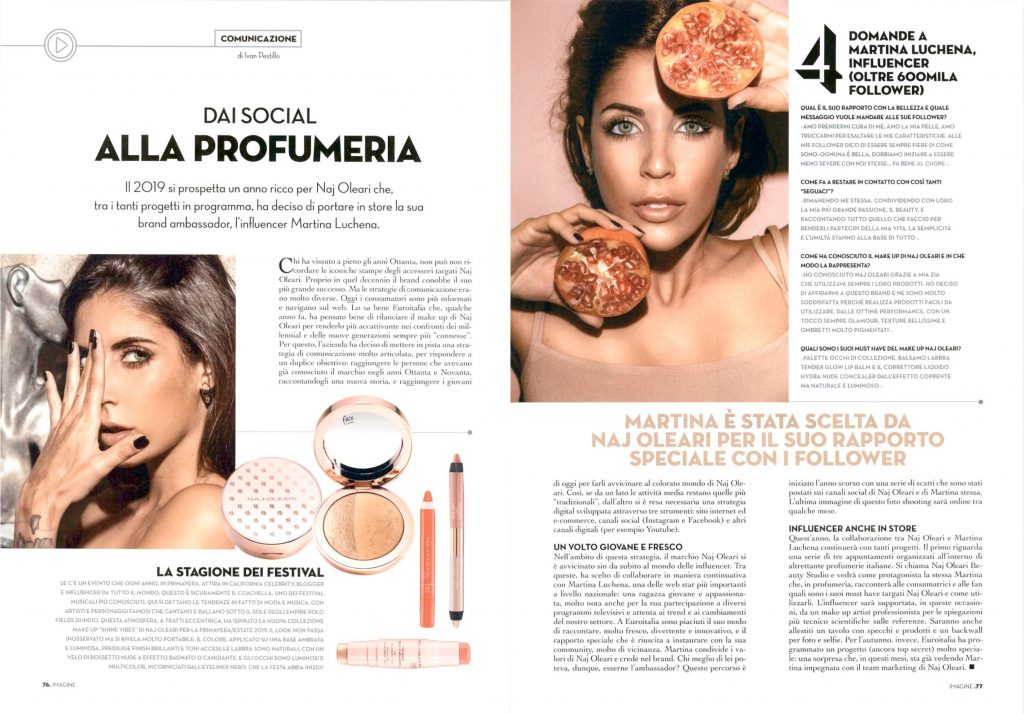 2019 will be a year full of news for Naj Oleari Beauty who plans many exiting projects.
On April will start the first appointment of Naj Oleari Beauty Studio, a make-up event in perfumery where the girls could learn how to use the make-up. The event is organized in collaboration with Martina Luchena, a digital influencer who became the Brand Ambassador of Naj Oleari Beauty. (Interview on the magazine IMAGINE, March 2019).