GIOVANNI SGARIBOLDI HAS RECEIVED THE PRESTIGIOUS CERTIFICATE OF EXCELLENCE FROM THE UNIVERSITY OF FERRARA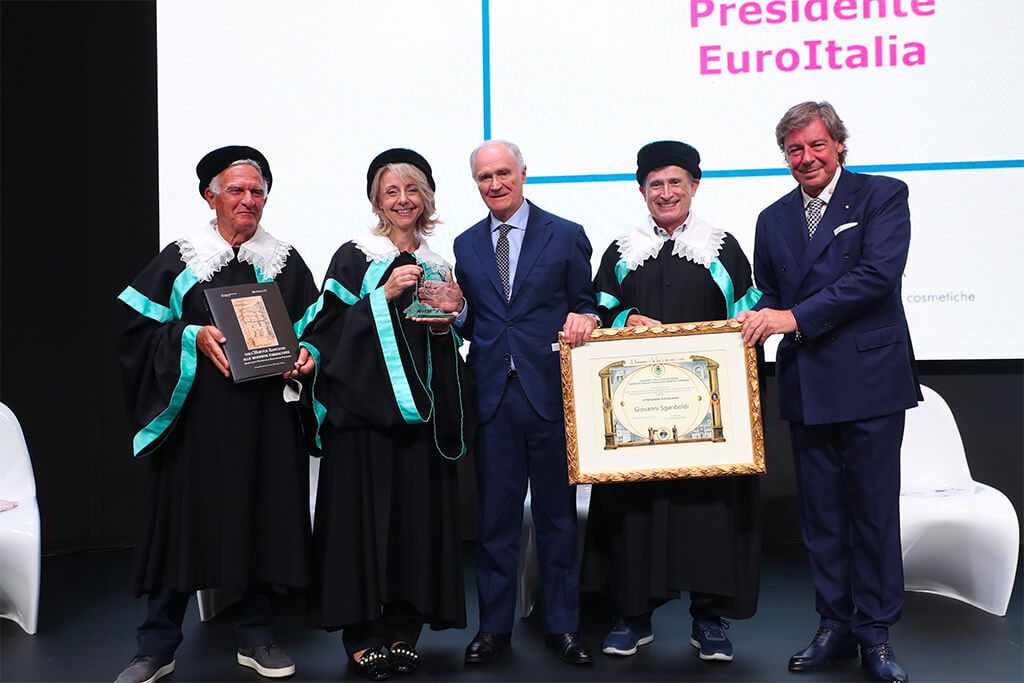 In September 2021 Mr. Giovanni Sgariboldi, EuroItalia's founder and president, received the prestigious certificate of excellence from the University of Ferrara – issued to professionals in the cosmetic sector who have distinguished themselves for their business creation skills and innovative contribution to the sector – by the will of the Academic Board of the 2nd level Master in "Cosmetic Science and Technology".
Giovanni Sgariboldi has in fact been awarded for his decisive role in the visibility of the innovation, quality and safety of the Italian cosmetic product abroad.
Here are some steps of the award motivation:
Quality, innovation, and creativity are are the cornerstones of the company, particularly innovation is seen as an engine of change, a starting point to trigger the culture of circular economy on old business models and embrace sustainability throughout the industry: the supply chain is zero kilometer, the production 100% Made in Italy, which represents a value, as well as a responsibility on which the company builds its foundations, credibility, and international reputation.