DYLAN TURQUOISE & DYLAN BLUE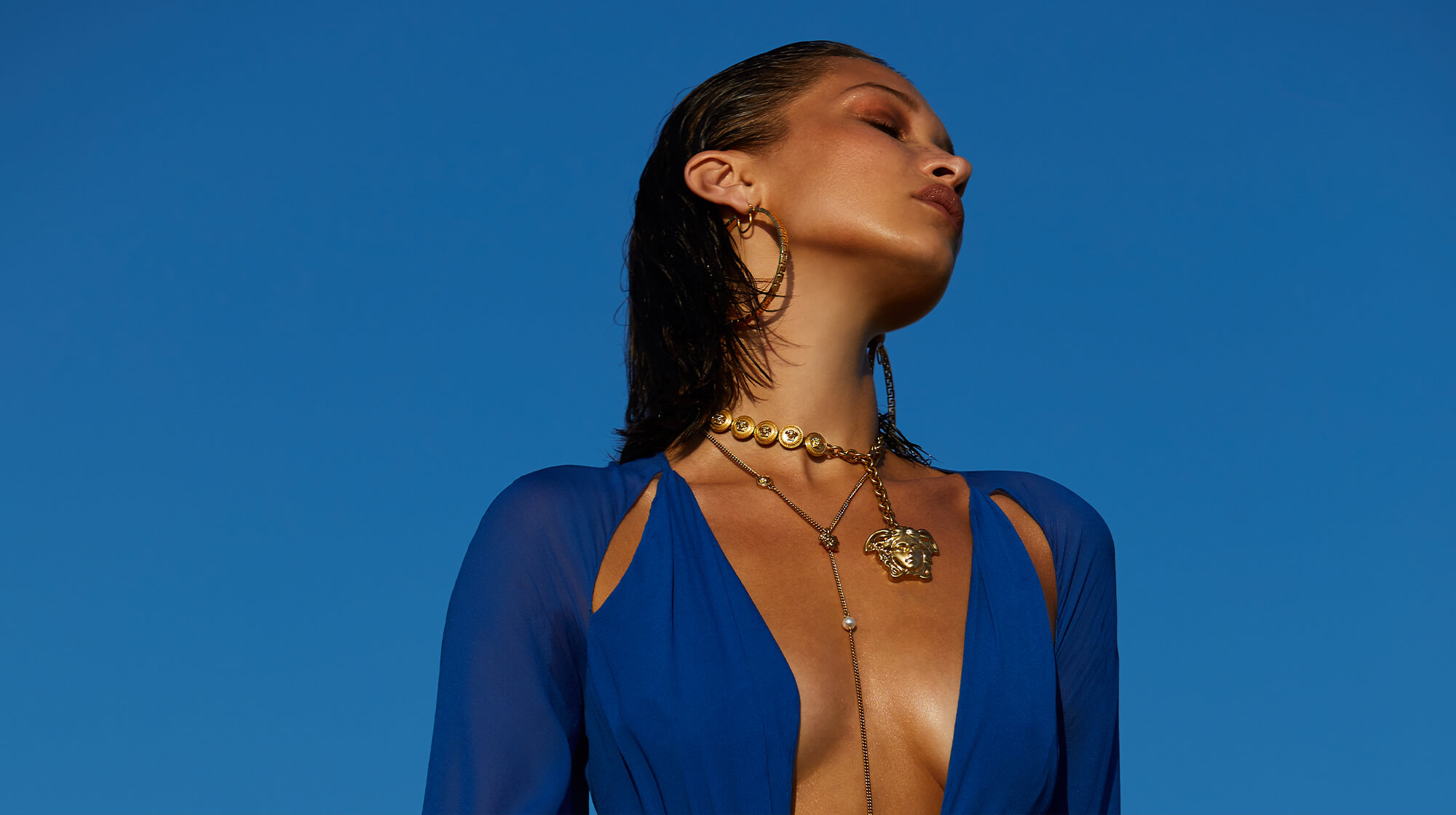 Hailey Bieber and Bella Hadid star in the new fragrance campaign
Celebrating the launch of the new Dylan Turquoise feminine fragrance, Versace and EuroItalia revisit the Dylan collection with a holiday on the Mediterranean.
Evoking an escape to secluded islands, the Dylan Blue and Turquoise campaign is reminiscent of a beach party at golden hour overlooking the crystalline sea.
A sensual line of scents, the three Dylan iterations encapsulate the fascinating features of Versace men and women.
Embodied by Hailey Bieber, Dylan Turquoise imagery reflects the brand's forward-looking and young attitude.
Dylan Blue, portrayed by Louis Baines, evokes the charismatic Mediterranean spirit of the fougère scent, while the feminine perfume is depicted by Bella Hadid – a representation of the sultry and glamourous nature of the brand.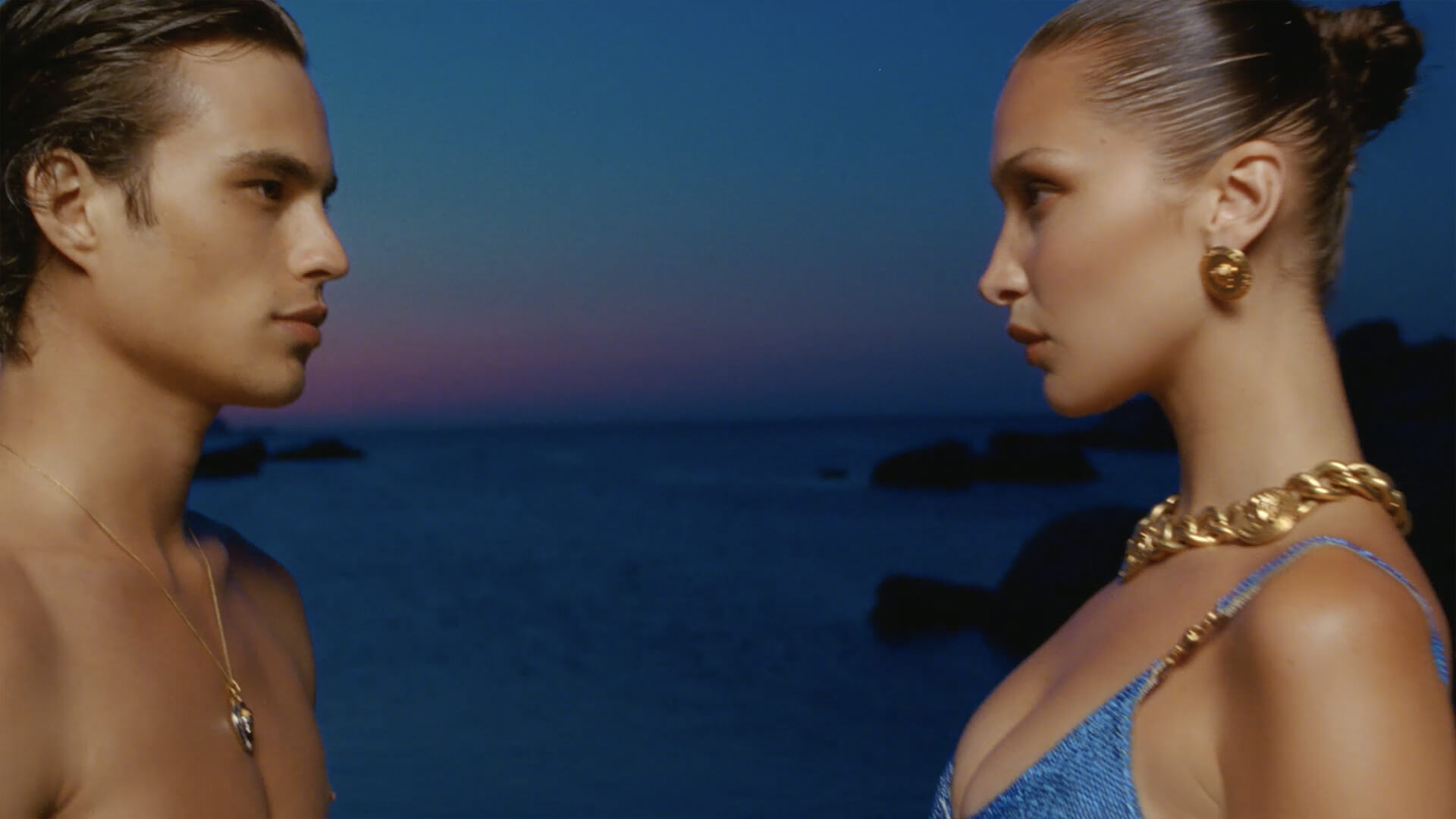 Reflecting the brand's passion for innovation, the camera used to film was created specifically for the campaign. First crafted as a small model to test the unconventional idea, the camera was finally constructed to create fluid, fast circular movements.
Film director Gordon Von Steiner and photographer Harley Weir show our three protagonists on a beautiful beach in and out of water and in marine-toned Versace designs